Work collaboratively and grow your supply chain
all in one place with C-Link
C-Link provides SME Main Contractors and Developers with complete transparency across their entire projects. Tendering and managing multiple subcontractors in a cost effective manner gives C-Link users the competitive edge.
"C-Link provides that affordable procurement tool that allows the smaller or medium-sized contractor to function as what we deem tier 1 contractors"
Involve Logistics is a small main contractor that is based in South Wales. They utilise the complete C-Link ecosystem to reduce their procurement costs and stay commercially focused.
Used by
hundreds of main contractors and developers


to manage their procurement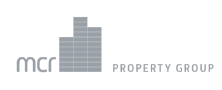 "Taking away painful document management processes and pulling everything into one place, with excellent timely support from the C-Link team, I can now issue tenders to multiple contractors and each contractor has access to the necessary site information/files of my choice. The big plus for us is the automatic creation of a contract when the deal is done which is seamless and professional!"
Ben Ridley
- The Property Partnership

"There is a growing pool of subcontractors and contractors that we are able to access via C-Link and mixed with our own preferred subcontractor we found we have ended up using the C-Link subcontractors on a number of occasions with great success."
Andy Szymanski
- Vivant Homes
Ready to start increasing your project margins?
You are losing money every time you don't use C-Link to manage your construction procurement. Don't lose another penny! Sign up now and start drawing every possible pound out of your project.