Grow your supply chain
and improve quality on projects with C-Link
Main Contractors and Property Developers use C-Link to expand their supply chain and tender with the best subcontractors in their region quickly and professionally.
"I love the C-Link supply chain feature which includes fully vetted subcontractors – it feels like scaled word of mouth recommendation. If you're a small or medium sized builder I highly recommend you C-Link."
Glover Homes is a quality residential developer providing high quality properties around the Midlands Region. Glover Homes build 20-30 houses per year and they use C-Link to help deliver projects on budget, on time and to a high specification.
As they're a smaller house builder, Glover Homes use C-Link to find new subcontractors for tendering, to professionalise the way tenders and contract documents are sent out and to improve the way they manage commercial documentation. Glover Homes reduced the commercial admin around procurement by about 30 hours per package.
Used by
hundreds of main contractors and developers


to manage their procurement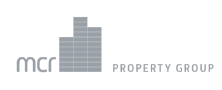 "Taking away painful document management processes and pulling everything into one place, with excellent timely support from the C-Link team, I can now issue tenders to multiple contractors and each contractor has access to the necessary site information/files of my choice. The big plus for us is the automatic creation of a contract when the deal is done which is seamless and professional!"
Ben Ridley
- The Property Partnership

"There is a growing pool of subcontractors and contractors that we are able to access via C-Link and mixed with our own preferred subcontractor we found we have ended up using the C-Link subcontractors on a number of occasions with great success."
Andy Szymanski
- Vivant Homes
Ready to start increasing your project margins?
You are losing money every time you don't use C-Link to manage your construction procurement. Don't lose another penny! Sign up now and start drawing every possible pound out of your project.